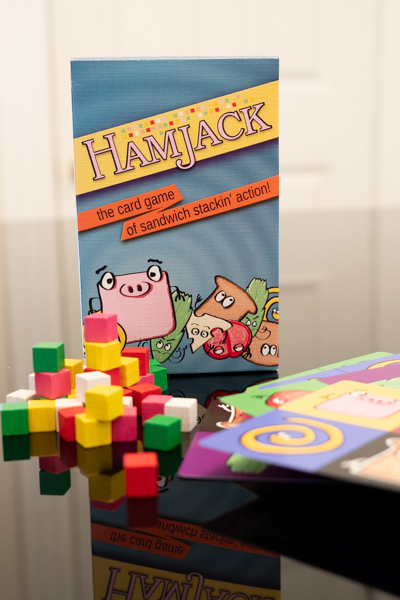 Order now!
Orders will come to you directly from the game manufacturer. Click 'Buy Now' and head over to the manufacturer's site to purchase..
HamJack was designed, manufactured, assembled, and taste-tested in Madison, Wisconsin.
How to Play
Get ready to stack and attack! Play a fast-paced card game of sandwich action, or learn the deeper tactical mode to make your topping king of the sandwich.
Downloads
Videos
Visit our Videos page to see instructional videos.
What's in the Box?
80 sandwich cards
5 score cards
40 cubes – 8 pink, 8 white, 8 red, 8 green, 8 yellow
1 instruction booklet
HamJack comes with instructions for 2 modes: Gas Station Sandwich and Hero Sandwich War. Games can be played with 2-5 players, ages 10+. Check back for updates including exciting new ways to play and variations that will provide hours of fun for the whole family!